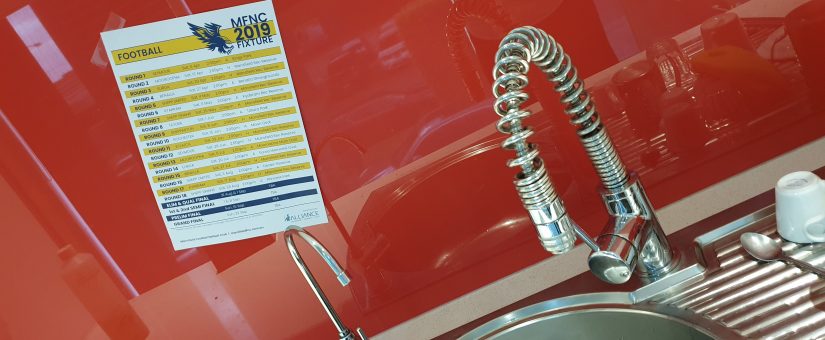 2019 MFNC Eagles Fixtures have arrived…!
Posted by mansfieldadmin
On January 16, 2019
0 Comments
fixture, football, netball
The Mansfield Football Netball Club Official 2019 Fixtures have arrived for our Senior Mens Footy team and A-Grade Womens Netball team.
The fixture is available for download from the Mansfield FNC website now. It looks great in our club colours and highlights the  Football or Netball matches for our top level mens and womens teams.
Club President Dennis Sheahan loves the new 2019 Football and Netball fixtures. "They look great, nice colours, clear and easy to understand. I've already downloaded mine and it looks great stuck on the fridge."
The new season is fast approaching so make sure you download yours today for home, work or tucked away in the glove box of your car.
Go Eagles…
Download your MFNC Eagles 2019 Official Football Fixture
Download your MFNC Eagles 2019 Official Netball Fixture
17th January 2019