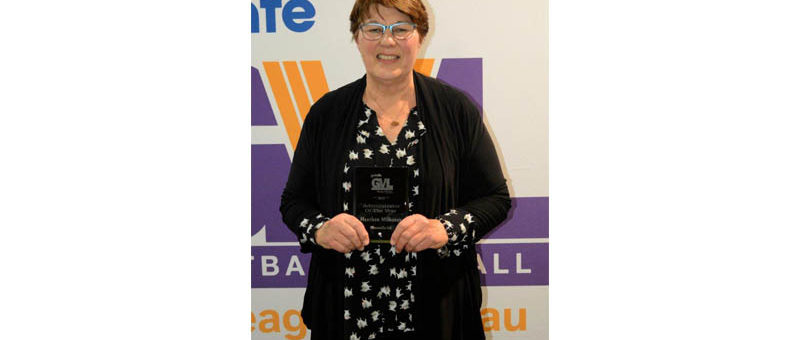 Heather Mahoney Honoured by Gouburn Valley League
Posted by mansfieldadmin
On September 24, 2019
0 Comments
Heather Mahoney's name is synonymous with the Mansfield Football Netball Club. She is the Eagles' long serving secretary, canteen manager, proud parent and fountain of knowledge.
The Board of AFL Goulburn Murray last week recognised a feature of Heather's considerable work as a volunteer that the Eagles community has known for some time – that she is a great administrator!
At the GOTAFE Goulburn Valley Awards Presentation last Monday evening, Heather was the recipient of the Administrator of the Year award.
The award recognises excellence in Club correspondence with the league and correct and efficient processing of all match day paperwork and online entry.
In making the presentation, League Operations Manager Grant Wilson commended Heather on her thoroughness and attention to timelines over a number of years.