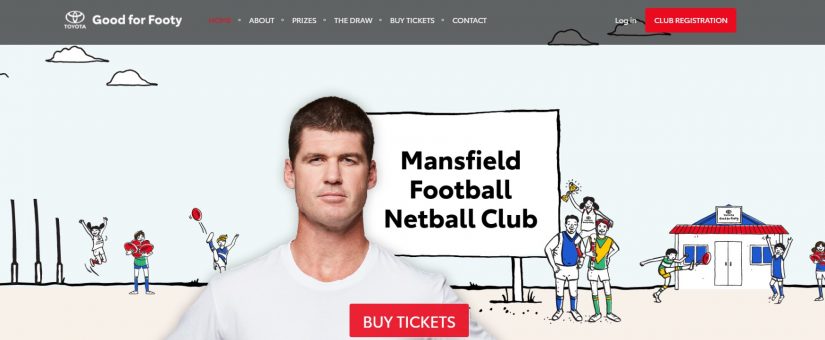 The Eagles support Toyota Good For Footy
Posted by mansfieldadmin
On July 1, 2019
0 Comments
clubnews
Mansfield FNC has registered for the Toyota Good For Footy Raffle, which features amazing Toyota vehicles and more as prizes. All proceeds from tickets sold online via Mansfield FNC's link goes directly to the Club. So head online to buy your tickets and share the link with your friends.
The Club has also partnered with Mansfield Toyota to run a very special training session for Aus Kick and Junior footballers on Thursday August 8.
Former AFL star Campbell Brown will visit Mansfield to run a special training session with The Eagles of the future. He will be assisted by senior players and one or two special guests. Campbell will then spend time with the Eagles Senior Squad for a question and answer session.
Updates on this exciting session, supported by Mansfield Toyota and the Goulburn Valley Football Netball League will be posted on this website and the Club facebook page. Stay tuned!